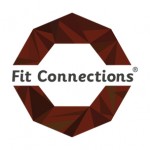 6 WEEK Level-Up FITNESS BLITZ!
Starts 12 September
---
Get 6 weeks of Unlimited Fitness Blasting, Fat Melting Workout Sessions
for Less Than Two Coffees A Day !!
$580.00                now only 3 easy payments of $97
SAVE $289 plus discounts on Personal training!
The Fit Connections Level Up Fitness Blitz Starts in:
Fit Connections' 6-week Level-Up Fitness Blitz is our own special brand of fitness challenge, and will be starting on Saturday 12th September, 2015.  It's all about YOU and YOUR goals, and helping you change HABITS for your life, with fun and support.
Everyone wants to look great, and so do we. But we ALSO want you to KEEP it off and have a more healthy, vibrant, energetic life.  And for those of you who are already in great shape, we can help you kick-butt on your next Fitness Goal or help you set some new ones if you've lost a bit of motivation recently.
All from our warehouse training centre in South Pine Road, Brendale. CLICK HERE for a map of where to find us.
to get:
Access To The Kickoff Meeting
6 Weeks of Unlimited Fitness-Building, Fat Melting Small Group Workout Sessions
(13 sessions per week to choose from)
Nutrition Consultations & Dietary Guidelines by a qualified Nutritionist
Access to The Kickoff Meeting & Group Discussion
One-on-one Goal Setting meeting
Support and Accountability From Your Coach
Discounted Personal Training rates
All Small Group & Personal Training sessions run by Qualified Professionals
(unfortunately Trainers in many other gyms are not even appropriately qualified)
Weekly Challenges
Free FitRanX® LEVEL UP Testing Day
Invitation to Blitz Celebration event
Your Chance To Win Prizes
It's time to start measuring your fitness by what your body CAN DO!
We know what you may be thinking:
You hate "gyms"
You struggle for time to look after your health properly
You have trouble sticking with a fitness routine
You hate working out for hours without seeing results
You are a "beginner" and feel intimated by unfriendly, big gym classes
You don't know where to start
You are already fit but don't want to workout for the sake of it when you have specific fitness goals you want to achieve
You lack the motivation to get in shape   AND/OR
You've tried it all before & even it hasn't worked for you, especially in the long-term.
Fit Connections has got you covered!
Our workouts have a great after-burn effect so you'll get more benefit in 45 minutes with us than you would get in hours slogging away in a gym.
We have an AWESOME batch of Clients who make your training time fun and non-intimidating & you won't believe the amount of support you'll get from them and the Fit Connections' team themselves.  We know this will help you keep coming back, so you will reach your long-term goals too.
So many gyms just leave you to it but we TRAIN you. You get the help you need so you don't feel lost & unsure what to do for yourself.
Our group is small, so your needs don't get lost in the crowd.
The 1-on-1 Personal Training in the Blitz helps to keep you laser-focused on YOUR specific requirements.
Our Blitz program encourages you to try new things and develop LIFE-LONG enjoyable habits, so it's NOT just a short-term "quick fix", completely forgotten and wasted by Christmas.
Our plan can set you on the path for your fittest & leanest summer-time in years!
For only 3 easy payments of $97  we can help you
FINALLY get your fitness where you want it to be !
Don't forget Fit Connections Level Up Fitness Blitz starts in:
But don't just take our word for it.   Check out some of our off-the-cuff, UNSCRIPTED thoughts of some of our sensational Clients. Yes, the video-quality may not be professional, but we want you to have the REAL feel for Fit Connections, not some plastic, cheesy, pre-rehearsed waffle.
so ARE YOU READY to come and join in for 6-weeks ?
Our motto is TRAIN HARD,TRAIN SMART.FOR LIFE:
We help you train as hard as YOUR current fitness allows. Our training caters to beginners and elite athletes
We encourage you to train intensely and with focus to release unwanted fat and smash your fitness & get back the the rest of your life
We TRAIN you. All training is done via small group training or personal training. Your technique will be corrected and exercises adjusted to suit your personal health issues & fitness goals
We are always watching over you to correct your form to minimise risk of injury and downtime
Our team is fun and welcoming so you WANT to come and it becomes a great part of your Lifestyle
Your goals are clear so you know what you're working towards
Our Blitz, and all of our training, encourages you to try new fitness activities with friends, helping you create a healthy, fun lifestyle which will keep you motivated in the long-term
It's all about YOU and YOUR goals, not just being a faceless person, part of a huge mob, fitting in with the needs of the "gym". Let Natalee explain her thoughts:
PERSONALISED ATTENTION
is waiting for you !
But let's face it, it's so much better when you can actually enjoy your training. Our Client's are just awesome characters, fun to be around, check out a couple:
Fit Connections is the only gym in north Brisbane that runs the FitRanX® System.
The FitRanX® System is the only fitness testing system used ALL around the world.
In 6 Weeks we will get you prepared to not only pass, but also DOMINATE the Level 1 Fitness Test if you are a beginner.
If you are a more advanced athlete, we will get you prepared to wipe the floor with the Level 1 and 2 Fitness Test.
That's right…when you pass your Test at the end of the 6 weeks, you will win a mystery prize for ALL your hard work.
Reserve Your Spot Now Before They Are ALL Gone!
This Blitz Challenge Starts on
12 SEPTEMBER.
---
We only take very LIMITED numbers for this program, to give everyone lots of personalised attention, so contact us quickly so you don't miss out!
---
An the final word goes to Gavin:
SECURE YOUR SPOT IN OUR 6 WEEK FITNESS BLITZ BEFORE THE SPACES ARE FILLED.
Time is ticking, so ACT NOW! The Fit Connections Level Up Fitness Blitz Starts in: