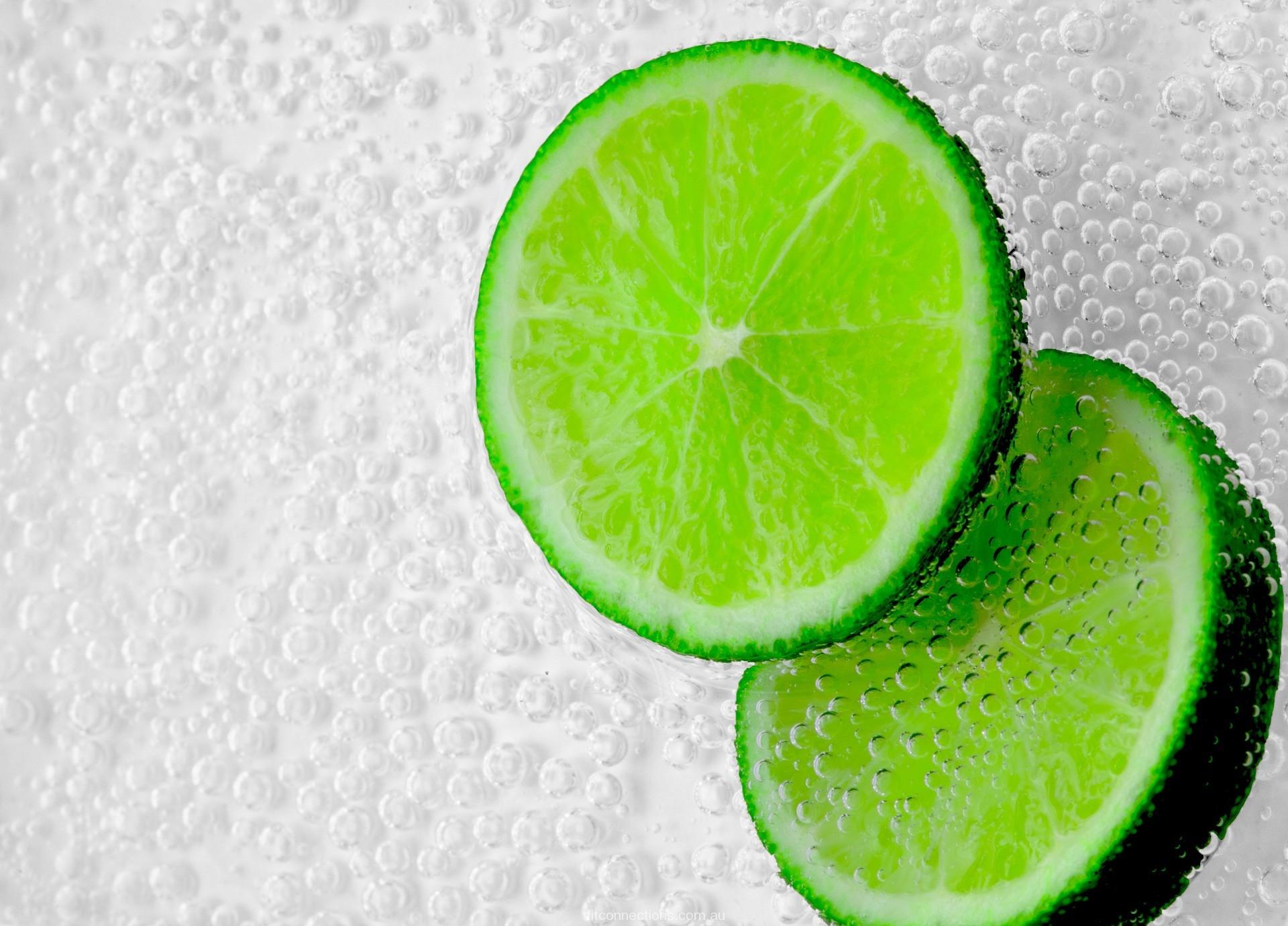 Ready for HEALTH?
You KNOW every individual is different. So why do you keep following health and fitness programs aimed at the masses? It's time to get in touch with YOU and what your body needs. If you're interested in learning about optimum health, performance and vitality for an incredible life, you've found the right place.
Sure, you may also have some cm's to lose (or not) & that will come with making great nutrition, exercise and lifestyle choices for YOU.
Looking great is important to all of us, but feeling ALIVE while we do it, is better!
Not just food, not just fitness, but a whole lifestyle approach, tailored to your changing life needs.
Every person is unique. Let's find YOUR best choices to thrive, not just survive!
Online Coaching
Connect online or in person for personalised coaching sessions.
Putting the Pieces Together
Stop being puzzled by health information overwhelm. Use a genetics assessment for detailed, individual guidance.
Epigenetics Holistic Health
Food and Fitness are a speciality, but don't define a holistic approach to health. We look at your WHOLE lifestyle.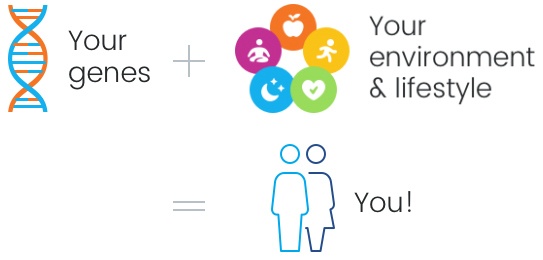 IN SHORT….
You are an INDIVIDUAL….
For real, life-long results and optimum health, you need a program designed specifically for YOU,  rather than generalist programs.
Nutrition and Exercise are only PARTS of the puzzle.  EVERY aspect of your life will affect your weight, your strength and your physical, mental and spiritual health.
You have a unique Genetic Code. But you are NOT only your Genes!  Your health and being are a combination of your genes, and how they are expressed, or showing up, at any given moment.  Your health is a combination of your genetic predisposition AND your lifestyle and environmental conditions (epigenetic factors), and how they are affecting your genetic coding.  And each individual CHANGES from moment to moment.
My process takes into account ALL of this, addresses all aspects of your life, and ADJUSTS as you change.  And uses the best of both worlds.. 24/7 online access to your full profile and information, alongside individual coaching to assist you with implementation, maintenance and results tracking.
THE PROCESS OF COACHING WITH YOU….
Our first consultation is to assess your genetics and epigenetics. It normally takes 60-90 minutes. From here you are given instant online access to your full profile and a continually updating program to guide you to move into alignment with the BEST lifestyle and environment SPECIFIC to your individual circumstances.
Our second consultation (required) is scheduled 5-10 days later, once you have had time to review the program.  It is also normally 60-90 minutes long. At this time, we work together to answer questions, resolve obstacles and help you to condense the HUGE amounts of information you will receive, into an easily implemented program, to give you optimum results.
We take a WHOLISTIC approach to your health.  This is NOT just about Nutrition or Exercise. They are only one piece of the puzzle.  Our program helps you make optimum lifestyle choices regarding Food Choices, Cooking styles and timing; Exercise; Optimum Work and Mind Utilisation; Social/Communication; Relaxation and Holidays; Climate; Home layout and location; Stress Management; Body Clock management and more!  EVERYTHING is important.
This computerised program, which supports my coaching, is available for 12months. If you love it as much as we think you will, you have the option to renew.  During our second consultation, we work out what coaching package will give you the best outcomes. Some people really prefer to do their own thing, others prefer to touch base and connect on a regular basis. It is up to YOUR needs and preferences.
Your 12 month technology access is achieved via both a computerized online program as well as an App…   Use either or both!  I am here to support you in the process, and you can choose to schedule additional coaching as much or as little as you want.
CLICK HERE for more information about how this consultation process is run, and how individualized and detailed this program will be, to give you optimum results.
THE SCIENCE
The program uses anthropometry (scientific assessment of your body's measurements), family history, and assessment of your lifestyle and environment to determine your phenotypical profile. This allows your profile results and app, to correlate predictive, preventative personalized health data and give you practical health advice. This advice continually changes with the seasons, your physical location and as you update your physical and mental health conditions.
It incorporates 15 different scientific fields, including:
Molecular Biology
Chronobiology
Embryology
Ayurveda
Traditional Chinese Medicine
Exposomics
Semeiotics
Phenotypology
Neuropsychology
Ancestry and Genetic Lineage
Anthropometry
Lifestyle Medicine
Epigenetics
Biomedicine
Endocrinology
Click HERE for more information about the Science and a description of each of these fields
Health & Lifestyle Coaching
PRELIMINARY CONSULTATION:
A$  130.00

Genetic/Epigenetic ASSESSMENT:
A$  280.00  (US$197.00)

Includes:
60min preliminary consultation by qualified Nutritionist, P.T. & accredited Genetic/Epigenetic Health Coach
All measurements and data collection to create Genetic/Epigenetic Profile
12months unlimited access to your own Genetic/Epigenetic Profile and Recommendations which provides continual, ongoing recommended lifestyle adjustments as necessary over this period.
ASSESSMENT REVIEW &
COACHING CONSULTATION (required)
A$ 130.00

Includes:
60-90min Consultation to review Profile
Usually performed approx 1 week after Initial Consultation
Assisting you to understand ALL the resources and tools available within the Profile to allow you to implement lifestyle changes in a time-frame and manner most likely to get you RESULTS
Coaching as needed to assist you to set short-term and long-term Health Goals in all areas, or just those you would like to focus on
Coaching as needed to assist you identify and implement your preferred first steps
FOLLOW-UP COACHING CONSULTATIONS:
A$ 50.00 per 30min or A$ 80.00 per 60min
4-pack & 10-pack consultations will be available at discounted rates.
Includes:
The need for follow-up consultations is totally optional and totally driven by you.  
It is HIGHLY recommended that at least some follow-up coaching to implement your program and keep you on-track.
The need for it, the frequency of appointments & whether they should be spread over a couple of months or the full year, will be recommended to you after reviewing your Health Assessment and what your personality type indicates is most beneficial for you. However, regardless of this outcome, the choice is yours!!
Includes:
1 hour preliminary consultation by Australian-qualified Nutritionist
Nutritional assessment
Personalised food plan by Nutritionist
30-60 minute food plan consultation
30-60 minute follow-up consultations at 4 weeks, or other timing as needed, payable as a review consultation
A range of healthy recipes so you can try some new things
Email and phone support during business hours, as needed
Other supplement/lifestyle suggestions, customised to you
Initial Consultation:  A$ 130.00
If needed:
1 month review consultation: A$ 60.00
Jump-Start/Cleanse Program: A$ 47.00