If you're anything like me, you have an incredible connection with your fur babies (and even your scaley ones!).  When you're away on holidays or working away, you want to make sure they're with someone who will love and care for them just as much as you do.
I have traveled in a range of countries, caring for dogs, cats, fish and even some chameleons and a snake.  I am hoping someone will contact me with some rabbits or guinea pigs soon!  Almost all non-poisonous small animals are no problems for me to care for.  And of course, your home with also be as good as you left it, upon your return.
I'll give you peace of mind while you're on extended trips away from your babies. I offer custom in-home pet sitting and house-sitting services, packaged to meet your needs. So leave them in good reliable hands and enjoy yourself without stressing about your pets. Contact me today for a free no obligation consultation!
Leave your pets in their own environment, so you don't have to worry about their stress, or any clashes with other animals in pet-care facilities
Usually more cost effective than boarding facilities
Keep your home looking "occupied" to deter burglars
Experienced pet-sitter, loving animals all over the world.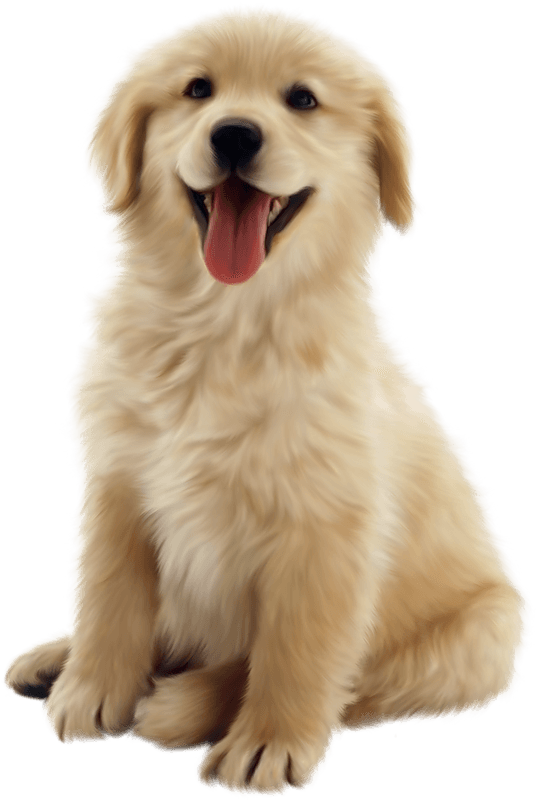 Ready to Organise Your Trip?
Contact me today for a no obligation, free quote, or simply a chat, about your pet and house sitting requirements. The pricing of in-home pet-sitting varies depending on the country and circumstances. So contact me today for more.
25 – 31 October, 2019  1 Dog
Thank you so much for looking after Bica and the house so well. Melinda was a very self sufficient pet sitter and coped extremely well with a couple of minor problems in the house. We would not hesitate to recommend her to others.
6 – 16 September, 2019  2 Cats
We feel very fortunate to have chosen Melinda as our first pet and house sitter. She took great care of our cats and kept us always informed about them. Melinda is friendly, responsible and trustworthy and she kept our home clean and tidy. We would highly recommend Melinda for future pet and house sittings.
16-28 June, 2019  1 Dog
Mel did a great job caring for our dog, Shadow, while we were away. She is an organized person who cared about our dog and ensured that any routines were continued. We came home to a clean house, and more importantly a happy puppy. Mel did a great job communicating with us, starting before her arrival and throughout our trip. We would definitely recommend Mel for pet sits.
22 May – 1 June, 2019  Farmlet!! 6 Dogs, 1 Goat, 1 Cockatiel, Chickens, Ducks
I want to offer a great big "THANKYOU" to Melinda. As a newbe, I was pleased that Melinda had so much previous experience with house/pet sitting. It was a relief to be able to get on with my work away from home, and know that my home and animals were in good hands. Everything went smoothly, and I really appreciated Melinda's friendly and capable manner. Thankyou again.
27 Mar – 21 April, 2019  1 Dog (Puppy)
Melinda came to look after our puppy for 3 weeks. We were apprehensive about leaving her but did not have to worry, Mel took great care of her, lots of walks and cuddles. The house was nice and clean and tidy when we got back. I would not hesitate in recommending Mel to anybody.
25 Feb – 3 Mar, 2019  and 7 – 15 June, 2019  3 Cats
Not only did we find the perfect sitter for our home and cats, we also found a lovely person who has become a friend. I cannot recommend Mel highly enough if you are looking for a person who enables peace of mind whilst you're away from your home and animals. As an experienced sitter, Mel also brings to each house sit, her knowledge and suggestions to ensure that the experience is beneficial for everyone. I look forward to inviting her into our home in the future in the knowledge that we can leave the important things in our life, in her safe hands.
17 – 25 Feb, 2019 and 13 July – 2 September, 2019.   1 Dog
Mel cared for our dog better than we do while we were away. She got lots of walks and pampering. Mel also sent us updates so we were not worried about anything during our vacation. Mel cleaned and tidied the flat before we returned. She is a chatty and positive person and we would happily use her to pet sit again.
Mel has been the perfect sitter for our flat and dog. She has kept us up to date on how our pet was doing with regular photos and messages. She has un grudgingly gone beyond the call of duty by taking her to the vet and nursing her carefully and lovingly after a traumatic operation. She has handed over all care instructions to a new sitter when she had to move on to her next sit, meticulously. I do believe our dog has come to love her and will be missing her right now. She is cheerful, resourceful, clean and tidy and has integrity.
12 – 17 Feb, 2019  5 Dogs
Melinda is very friendly and caring about the animals. Everything went very well.
8 – 11 Feb, 2019  3 Cats
Mel is one of those exceptional people whose energy and integrity infuses everything they do — including pet sitting. It was a privilege to meet Mel and have her as a sitter. Communication was excellent from the start and I felt completely at ease living things in her care. The cats loved her (in fact, sulked when she left). I returned home to a cooked meal, sparkling clean house and happy pets. Mel was good enough to stay the evening before and after the sit, which was great. We had long chats and it really was meeting a kindred spirit. I'd be delighted to have her back any time, and if you have the opportunity to welcome her to your home, take it.
19 – 31 Jan, 2019  1 Cat
Mel was a great house sitter, she is experienced and is very clear in her communication, I had a very relaxed holidays thanks to her: thanks again Mel!
7 -17 Jan, 2019  1 Dog
Fantastic…. Melinda was a joy, my husband and I were going for a weeks jolly, which because Melinda was so accommodating we stayed away for two weeks, when we got back every was immaculate, washing done house very clean and tidy, and most importantly Mosi was very well looked after. Mel is a lovely lady, with a fantastic outlook on life.
7 Dec – 14 Dec, 2018  2 Cats
Melinda provided everything I could ask for in a house-sitter, who also had to look after my two cats, while I was away in the UK. She went out of her way to visit before the date I was leaving on, so she could meet my cats Cuddly and Mum, and so I could show her around. Melinda, or Mel, as I soon got to call her, is very friendly and knowledgeable and we had many enjoyable conversations about all sorts of topics. I felt that all would be well with her looking after my cats. Mum can be very difficult because she is formerly a feral cat and doesn't like people apart from me, so I realised this could be a problem. Mel kept me updated on how the two cats were while I was away and sent me photos. When I arrived back I found the house and cats had been very well looked after, and she had even washed the bedding and put it out to dry. I would be happy to have Mel house-sit for me again and I can recommend her to you most highly.
30 Nov – 7 Dec, 2018  3 Dogs
Melinda was a very kind sitter to our 3 dogs as she had all the pacience to deal with a new member of the family, Jackie, who is blind and deaf. She took this as a chalenge as was happy to help. We here in peace during our vacation as Mel would send us regular updates of them. As we got back home, the house was clean and the dogs were happy. Could have not been better as we know Jackie is still adapting to schedules and to living in a house.
7 – 19 Nov, 2018 and 13 – 25 Mar, 2019   3 Dogs & 5 Cats
If you are lucky enough to have Melinda apply for a house sit then book her ASAP. It was very clear on our return that our pets had been very happy and the house was spotless. Melinda is a very confident person and managed very well in our partly remote location. She kept us informed of how things were going and we felt relaxed.
21 Oct – 5 Nov, 2018 and 27 Dec – 7 Jan, 2019   2 Dogs
Mel made us feel at ease before we even met her! We chatted on the phone and it was immediately clear that she was an experienced pet sitter. When she arrived at our house our bouncy pups were all over her and it was obvious that she is an animal lover. While we were away, Mel kept in touch regularly, sending photos and videos of our fur babes having walks and snuggles. It was a huge relief for us to see that our pets were being so well looked after. We arrived home to a very clean and tidy house and two happy dogs. In fact we were so happy with everything that we asked Mel to sit for us again just a few weeks later. We honestly, feel so lucky to have found Mel as we know that if she stays at our place we can relax while we're away. She is very respectful and trustworthy and most importantly, takes excellent care of our pets. We wouldn't hesitate in asking her to return. 
1-8 Oct 2018   2 Dogs, 1 Cat
Melinda is the perfect house and pet sitter. I could not recommend her more and hope to be lucky enough to have her again look after my house and pets!!
11-25 Jun 2018 and 5-25 Aug 2018   1 Cat
Melinda was fantastic with my cat Cookie. They've become best friends straight away and I could travel in peace for 2 weeks without having to worry about my fur kid. Mel kept be updated with text messages and pics every day and I could tell by Cookie's behaviour upon my return that she has been taken care of well. She and Mel even shared a bed together. The house was in tip top condition as well – highly recommended!
8 – 11 Jun 2018   2 Dogs
Mel is a delightful, intelligent lady. Everything was well organised and we had good contact prior to the sit. Our dogs got along well with her and she walked them daily, taking good care of them and keeping in touch with us each day of our long weekend. They were happy and excited on our return and clearly well cared for. We would certainly have Mel back to our place again and would recommend her to anyone looking for love and care for their pets.
20 May – 5 Jun 2018   1 Cat
Mel was an exceptional house sitter and we are so grateful to have had her in our home! It was the first time in 9 years of travel that we have had peace of mind about our home and fur baby thanks to Mel. With Mel we experienced exceptional communication, we came back to an immaculate home, and as we extended our trip she even stayed on at short notice then also came to our home daily for the last few days as her other sit had started. So she really went the extra mile to help us out. Our cat Roger was clearly taken care of as he was a happy chappy with a shiny coat and is not exhibiting recovery from separation anxiety as he has done previously upon our return. Its like we never left! As Mel is a mature, level headed home and business owner I felt confident handing over our house keys. Mel is also a very interesting, self-sufficient, warm and knowledgeable lady to speak with and she is welcome in our home anytime.
16 – 21 Apr 2018 and 12 – 28 Sept 2018   1 Cat
Melinda came at very late notice and was absolutely fantastic- came home to a beautifully clean house and a very happy cat. Highly recommend Melinda as an exceptional pet sitter! You won't be disappointed!
25 Mar –  8 Apr 2018   2 Dogs
Mel was a fantastic house and dog sitter, taking care of our two dogs for two weeks here in Rome. The dogs were obviously extremely well looked after and our house was clean and tidy when we returned. I wouldn't hesitate in recommending Mel to be your pet sitter, I am sure you wouldn't be disappointed. We hope to see you again another time…
5 Mar –  15 Mar 2018   14 Cats
Melinda was brilliant ! Our one indoor cat, who needs medication twice a day, decided on day 2 that she wasn't taking it from Melinda. She got around that by sharing her roast beef juices to mix with the med's and it worked! The other 12 outdoor cats, and newby #13, were well taken care of and loved. With all the different personalities, we're very pleased with how Melinda cared for them! We wouldn't hesitate to have her back!!
18 Jan – 23 Jan and 26 Jan – 2 Feb, 2018   4 Cats
Melinda is a lovely lady, very friendly and interesting to talk to, with lots of life experience of different kinds. She was great with our cats, took good care of them as needed and didn't bother them when they didn't want it. We had a good time together just before we left and when we got back. She took good care of our cats and they slowly started to be closer to her. We got lovely photos via WhatsApp so we knew all were fine. She took good care of the house; everything was perfect when we got back. I am sure if there would be a need to take care of something which doesn't work, which didn't happen – luckily – the house (and cats) would have been in good hands. I fully recommend Melinda as a house and cat sitter.
2 Jan – 7 Jan 2018   2 Chameleons, 1 Dog, 3 Cats, Fish
Melinda was a pleasure to have as our house sitter. All the animals loved her and got her care and attention throughout the duration of her stay. The house was well looked after and I often got photos of Melinda's bed filled up with the cats and the dog. Not only a housesitter but gained a friend. No downside to have Melinda in our home. Thank you again and I hope you enjoy the rest of your travels.
21 Dec – 30 Dec 2017   6 cats
Very happy with Melinda's cat-sitting. Very nice lady, and I enjoyed talking to her during the change-over time that we had together. Left me a meal in the fridge upon my return
14 – 18 Dec 2017   3 dogs
We're so happy to have chosen Mel look after our 3 girls Mia, Minnie and Coco between 13th-19th December. Mel was extremely sociable and great with the dogs. Mia required medication daily which Mel was more than happy to administer. The girls received plenty of long walks and cuddles and we received plenty of updates daily with photos. We would highly recommend Mel and definitely be happy to invite her back into our home.
14 Nov – 12 Dec 2017   1 (Big!) dog
I found Melinda very sociable and on my return found everything in order …. as it should be …. Bella was well groomed and I knew straight away that she was well cared for with regular walks and attention. I wouldn't hesitate to recommend Melinda to any household …. even though she talks for Australia!! ha!
5 Oct – 21 Oct 2017   1 cat
Melinda stayed at our home for 2 weeks caring for Gaba and we are very glad to having chosen Melinda as Gaba was always in company and well cared. She sent us almost everyday some news about Gaba and the appartement,what is great. We are very thankful for that. He even slept with her!! ( he doesn't do it very often with unknown people) .i recommend Melinda
9 Jul – 16 Jul 2017   1 dog
It was such a pleasure to meet Melinda. She stayed in my home with my dog Jinji for a week while I was away. I couldnt have asked for a better experience, I felt reassured that everything was been taken care of and that Jinji was getting the best care. I received regular updates by text, along with photos and videos. Its been a while since I've left my dog alone with anyone so I was quite apprehensive about finding the right person to stay with her. Jinji is a nervous dog and is often in pain with arthritis but she took to Melinda well and even maintained an appetite which is unusual for her if I'm not around. The flat was in perfect condition when I returned. Thank you Mel for doing such a great job. I recommend Melinda 100%!!
3 Jul – 5 July 2017   4 cats
Mel is lovely person. Very friendly and lively and happy. She took very good care of my two young girl cats – really took an interest in them and treated them like her own. Everything was in good order when we returned. I would definitely use Mel again and recommend her highly.
30 Jun – 2 July 2017   3 cats
Melinda house sat for me for just 2 nights looking after my cats and taking care of my house. I would highly recommend her and have her back again. She is very experienced, reliable, friendly and caring. She sent me regular updates without me having to ask and I came home to a very clean and tidy home and most of all, 3 very contented cats. Thank you Melinda, a job well done.
28 Jun – 30 Jun 2017   2 cats
Melinda came for just a couple of days, only recently arrived from Australia. Everything went so well. She bonded immediately with the cats and quickly understood their needs and quirks. She is clearly very experienced with how to deal with cats and they responded instantly. She was reliable and personable and flexible , and sent me full updates and pictures. so my break was relaxed and all well with Nora and Mimi.
22 Jun – 26 Jun 2017   3 cats
Mel came and looked after my cats and she was wonderful. Her friendly profile is reflective of her and her communications were timely and well thought out with good questions! The kitties took to her immediately. I had no problem leaving her to look after them and my home. We received regular updates whilst we were away where the kitties seemed to be having a lovely time! When I came home the cats were very happy to see me but had clearly been well looked after and the house was tidier than I left it! I have no hesitation in recommending her!
19 Jun – 21 Jun 2017   3 dogs
Melinda is a truly excellent house sitter and dog caretaker. Her standards are exceptionally high and she handled all three dogs beautifully. The house was left in a better state than when I left it and the dogs were treated superbly well. I can't recommend her highly enough. She is a lovely lady and you shouldn't think twice about contacting her.